Ligularia Seedhead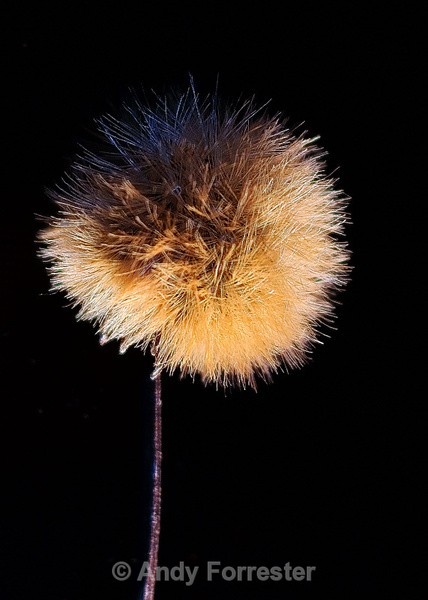 This is a Ligularia seedhead from my garden. Have usually been very efficient and cut them back before now!
Glad I didn't this year :-D
It is similar in size to a Dandelion seedhead, but much more brown.
Hopefully, I've captured that :-)
Reminds me of Blondie!!

Comments
By Joan:
Hi Just wanted to say I have never seen a seedpod on an ligularia. thank you.