Digital Detective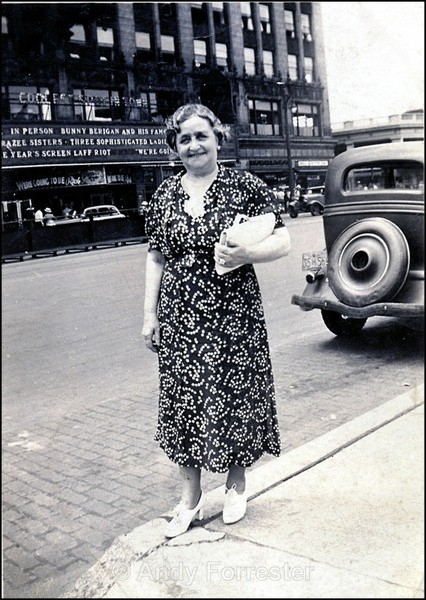 This is an adjusted image of an ancestor created from a 3X2 inch photo.
This photo had written "Taken in Detroit" on the back and we needed to know the approximate year it was taken.

Once the image was better restored two facts emerged:
1) Bunny Berigan was in Detroit
2) " We're going to be Rich" was "year's screen laff riot"

Couple of Google's later, and year was either 1938 or 1939!!

The lady in the photo was born in 1876; making her either 62 or 63 years old...

btw: I think this was technically well executed for 1938-9!!